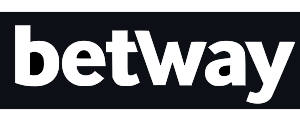 100% 1st Deposit match up to R2,000 Casino Welcome Bonus
New registering players only. 18+. Visit Betway T&C's page for offer details
Gbets is a popular South African bookmaker due to the fact that it offers quite a number of betting products including Lucky Numbers. Lucky Numbers is a very popular betting product in South Africa because it offers punters with an opportunity to bet on both local and international lotteries. This article seeks to show how to bet on lucky numbers on gbets.co.za, but there is need to explain what Lucky Numbers are first.

What are Lucky Numbers?
Lucky Numbers is a lotto based betting product whereby punters have an opportunity to bet on the popular local and international lotteries like the SA Lotto, SA Powerball, USA Powerball, Megamillions, Russian Goslotto among other lotteries, this is especially important because it is quite difficult to bet on the aforementioned lotteries, but Lucky Numbers is a platform where you can place fixed odds bets on these major international draws.

With Lucky Numbers, you will not be betting on the actual lotto itself, but you will be betting on the outcome of lotteries from all over the world. What this therefore means is that If you win any amount of money betting on Lucky Numbers, the money will not be paid out not by the official lottery operator but by the bookmaker you placed your bet with. Unlike real lotto which can reward you even if you miss some numbers, with Lucky Numbers, all your predictions have to be correct otherwise your bet would lose.
How to bet on Lucky Numbers on Gbets?
Betting on Lucky Numbers on the Gbets platform is very easy, you simply need to visit the official Gbets website at https://www.gbets.co.za/#/ and click on Lucky Numbers on the website's main menu. You will be then be redirected to the Lucky Numbers page which consists of all the Lucky Numbers offered on this platform, search for the draw of your choice and place your bet. Please note that when you are betting on Lucky Numbers, you can opt to use Quick Picks for randomly generated selections or you can make the selections yourself. Popular bets include the following, but please note that these vary with the draws;
1 Number
2 Numbers
3 Numbers
4 Numbers
5 Numbers
Bonus
There is a total of 106 Lucky Numbers draws namely;
UK 49 Lunch Classic (1st 6 Numbers) BELGIUM LOTTO 6/45
LITHUANIA JEGA GREECE OPAP
UK THUNDERBALL IRELAND LOTTO PLUS 2
RSA LOTTO (1st 6 Numbers) IRELAND DAILY MAIN – EVENING
BARBADOS DOUBLE DRAW 2 (AFTERNOON) BARBADOS DOUBLE DRAW 3 (EVENING)
USA – MICHIGAN LOTTO 47 ARIZONA TRIPLE TWIST 6/42
USA – MASS CASH CANADA BRITISH COLUMBIA 6/49
INDIANA CASH 5/45 LOTTO AMERICA POWERBALL 5/52
USA – MEGABUCKS DOUBLER RUSSIA MORNING GOSLOTO 6/45
RUSSIA GOSLOTO 5/36 DRAW 2 BULGARIA ZODIAC POWERBALL 5/50
LEBANON LOTTO 6/42 ITALY VENICE 5/90
ITALY MILAN 5/90 ITALY NAPLES 5/90
GREECE POWERBALL USA – CONNECTICUT CLASSIC
UK 49S LUNCH RUSSIA GOSLOTO 7/49 – 18h00 DRAW (4)
SPAIN DAILY 6/49 POLAND DAILY MINI*
RSA MAIN 6/52 IRELAND – MAIN
RSA LOTTO PLUS 1 (1st 6 Numbers) RUSSIA EVENING GOSLOTO 6/45
RUSSIA GOSLOTO 5/36 DRAW 5 MINNESOTA GOPHER 5/47
BARBADOS DOUBLE DRAW 4 (NIGHT) USA – ARIZONA THE PICK
IDAHO WEEKLY GRAND 5/32 CANADA ONTARIO 6/49
CALIFORNIA SUPERLOTTO PLUS 5/47 INDIANA HOOSIER 6/46
USA – NEW YORK LOTTO AUSTRALIA POWERBALL 35/7
RUSSIA GOSLOTO 7/49 – 14h30 DRAW (3) BULGARIA TOTO 2 5/35
CROATIA – CROATIA LOTO 6/45 ITALY GENOA 5/90
ITALY TURIN 5/90 ITALY PALERMO 5/90
USA – NJ PICK 6 RSA POWERBALL 5/50
CANADA LOTTO MAX 7/50 RUSSIA GOSLOTO 5/36 DRAW 3
ITALY VINCICASA DAILY 5/40 FRANCE LOTO
UK 49S TEA RSA LOTTO PLUS 1 – 6/52
IRELAND – LOTTO PLUS-1 RSA LOTTO PLUS 2 (1st 6 Numbers)
RUSSIA GOSLOTO 7/49 – 21h30 DRAW (5) ILLINOIS LUCKY DAY EVENING 5/45
MINNESOTA NORTHSTAR CASH 5/31 ARKANSAS NATURAL STATE JACKPOT 5/39
CANADA ATLANTIC 6/49 MISSOURI SHOW ME CASH 5/39
CANADA QUEBEC 6/49 INDIANA HOOSIER PLUS 6/46
USA – TEXAS LOTTO CANADA WESTERN 6/49
RUSSIA GOSLOTO 5/36 DRAW 1 IRELAND DAILY PLUS – AFTERNOON
BULGARIA TOTO 2 6/42 ITALY BARI 5/90
ITALY ROME 5/90 ITALY CAGLIARI 5/90
POLAND PLUS* ILLINOIS LOTTO EXTRA SHOT 6/52
RSA POWERBALL PLUS 5/50 USA MEGAMILLIONS
CROATIA – CROATIA LOTO 7/35 BARBADOS DOUBLE DRAW 1 (MIDDAY)
ILLINOIS LUCKY DAY MIDDAY 5/45 UK 49 Tea Classic (1st 6 Numbers)
RSA LOTTO PLUS 2 – 6/52 RSA DAILY LOTTO 5/36
IRELAND DAILY PLUS – EVENING MICHIGAN FANTASY 5/39
USA – POWERBALL USA – OHIO ROLLING CASH
COLORADO CASH5 5/32 ARIZONA FANTASY 5/41
USA – KANSAS SUPER CASH USA – CONNECTICUT CASH 5
USA – FLORIDA LOTTO USA – FLORIDA FANTASY 5
RUSSIA GOSLOTO 7/49 – 09h30 DRAW (1) RUSSIA GOSLOTO 7/49 – 12h30 DRAW (2)
IRELAND DAILY MAIN – AFTERNOON BULGARIA TOTO 2 6/49
ITALY SUPERENALOTTO ITALY NATIONAL 5/90
ITALY FIRENZE 5/90 POLAND MAIN*
IOWA LUCKY FOR LIFE 5/48 BARBADOS SUPER LOTTO 5/35
Gbets results
Gbets offers a great Lucky Numbers betting product, with pretty much all the lotto draws expected, including UK 49s, Gosloto, SA Daily, Greece Lotto etc. Unfortunately, like most betting sites they don't actually provide the results once the draw has taken place. So you will need to use our site for that:
UK49s teatime Results
UK49s lunchtime results
Gosloto Results