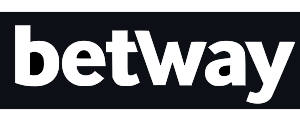 100% 1st Deposit match up to R2,000 Casino Welcome Bonus
New registering players only. 18+. Visit Betway T&C's page for offer details
Russia Gosloto 6/45 Predictions
Latest Gosloto 645 Predictions below. These are based on dream guides and hot/cold numbers.
Could not retrieve the predictions. Please refresh the page
Gosloto 6/45 Number Generator
Gosloto 645 Dream Guide
We also make use of a Lucky Numbers Dream Guide to predict Lucky Numbers.
Latest Hot and Cold Numbers for Gosloto 6/45
Gosloto 6x45 1100 - 09/12/2023
Cold Numbers

28

1 times

10

1 times

27

1 times

33

1 times

36

1 times

16

1 times
Hot Numbers

34

7 times

12

7 times

17

5 times

41

5 times

32

5 times

24

4 times
Take a look at the latest hot and cold numbers for Gosloto 6x45 1100 for the 09/12/2023.
Hot numbers: 34 12 17 41 32 24
Cold Numbers: 28 10 27 33 36 16
Our prediction for the Gosloto 6x45 1100 based on these hot and cold numbers is: 28 10 34
Gosloto 645 Odds
Although fixed odds on Gosloto 645 varies from bookmaker to bookmaker, most will have similar odds (unless they are running a major promotion). Below you can see the odds for Gosloto 6/45.
Lottery id not found.
about Gosloto 6/45
The Gosloto 6/45 takes place daily, twice per day, including weekends. The draw times are at 11:00 and 23:00 Moscow time. See the Russia Gosloto 6/45 Morning Draw details. The other Gosloto draws are:
How to play Gosloto 6/45
Players need to choose six numbers from 1-45. A draw is made twice a day, from a drum, and lottery balls matching between two and six of the winning numbers are rewarded.
Gosloto 6×45 Rules: Tickets can be purchased either online, in various retail stores or via a mobile app for 100 and ticket sales close 20 minutes before the draw time. The results are published online 35 minutes after each draw and as there is no jackpot cap, if the first prize of 250,069,686 ₽ is not won, the jackpot can continue rolling over until it is claimed by a player with six matching numbers.
The odds of matching all six numbers and winning the jackpot is 1: 8,145, 060. There is also no bonus ball, which reduces the odds of a win.
Players must claim prizes within 180 days of the draw date. Prize money is distributed in a single lump sum payment and is also subject to a 13% tax.
Some history: The Russian AM Gosloto 6/45 was established in 2003 but only started gaining traction when it was officially launched in October 2008. Today it is one of the most popular Russia Gosloto games with approximately one million tickets being sold for each draw. The official site is: https://en.stoloto.ru/6×45
It is privately run by businessman Sandor Demjan, operated by Orglot Ltd and partially supported by the Russian government.
Past winners: The lottery has had a number of big winners in the past. The highest prize was a record jackpot worth RUB 203 million (almost $3.1 million), whilst the second top prize in the history of the lottery was shared between two players, each receiving half of the RUB 135 million (around US $2.1 million) jackpot.
The second highest single-winner jackpot was won in April of 2009 by a player who took home RUB 100 million (US $1.5 million).
Gosloto 6/45 Hot and Cold Numbers
One of the main ways to make Gosloto 645 predictions, is to use the Gosloto 6/45 Hot and Cold numbers. These refer to numbers that are draw either frequently, or not frequently. Players then use these hot and cold numbers as a guide to making predictions on which numbers will be drawn for the Gosloto 6×45. We look back on the past 20 draws and use this data.