---
France lotto 5/49 Predictions
Take a look at our predictions for the Franc Lotto 5/49, latest draw. We always show predictions for the latest, upcoming draws.
Our Prediction

01

23

28

36

39

46

Bet Now
France Lotto 5/49 Number Generator
France Lotto 5/49 Dream Guide
Latest Hot and Cold Numbers for France Lotto 5/49
Cold Numbers

49

1 times

39

1 times

28

1 times

36

1 times

23

1 times
Hot Numbers

01

8 times

10

6 times

02

6 times

46

5 times

30

5 times
Take a look at the latest hot and cold numbers for Loto for the 09/12/2023.
Hot numbers: 01 10 02 46 30
Cold Numbers: 49 39 28 36 23
Our prediction for the Loto based on these hot and cold numbers is: 49 39 01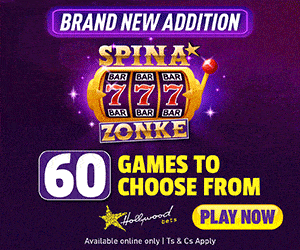 France Lotto 5/49 Odds
These odds are fairly standard with it comes to the France Lotto 5/49. You can bet on classic, classic + power, or odd/even.
1 Ball = 85.00
2 Balls = 900.00
3 Balls = 12500.00
4 Balls = 200000.00
Odd = 26.00
Even = 31.00
Lottery id not found.
France Lotto 5/49 Draws
The France Lotto 5/49 takes place every Monday, Wednesday and Saturday, at 20:35 CET.
How to play France Lotto 5/49
Players select five numbers from 1 to 49 and a chance or powerball number from 1 to 10. To win, they must be able to match all six numbers selected to those that are drawn. Aside from the jackpot, there are also other prizes available like a €2.20 reimbursement for matching just the chance number to €100,000 for matching all five main numbers, excluding the chance number. The France lotto is one of the three most popular lucky numbers that players bet on, the other two being UK49s and Russia Gosloto. We have an article dedicated to how to play the France Lotto 5/49.
France Lotto 5/49 Rules: Tickets cost €2.20 and the starting jackpot is worth €2 million, which increases by €1 million for the following draw each time it isn't won. The odds of winning the full jackpot (5 numbers and chance number) are one in 19,068,840.
Players can purchase tickets at designated retailers or online. They can also opt for a flash system that uses a verified machine to randomly chooses a combination of numbers from among the 19 million possibilities.
There are 9 different ways to win rather than 6, with a selection of supplementary games, including a Lotto Raffle. A random raffle code is printed alongside every line played and the ticket holders with matching codes win €20,000 each.
The jackpot can roll over 34 times. If there is no top-tier winner after that, then the money is rolled down and evenly distributed among players in the highest winning tier.
There is no live draw. Instead the winning set of numbers is drawn at 20:00 and then televised at approximately 20:35, after the daily evening news.
All prizes are paid out as tax-free lump sums.
Some history: The France Loto is one of the most popular games offered by Française des Jeux (FDJ), the operator of all lottery games in France. The lotto was initially launched as a 6/49 format in May 1976 and not much changed until October 2008, when the new France National Lotto was launched in a 5/49 + 1/10 game.
Past winners: The last time the France Lotto produced a jackpot winner was on the 24 March 2018. The lucky winner walked away with €13 million.