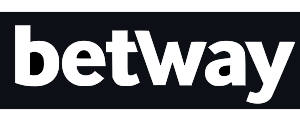 100% 1st Deposit match up to R2,000 Casino Welcome Bonus
New registering players only. 18+. Visit Betway T&C's page for offer details
KayaMoola is a very popular South African online lottery company and what really makes this company so popular is the fact that it is making punters lives even more convenient. In a world where everyone is struggling to make ends meet, people are looking for ways to earn a living and betting is one of the easiest ways of earning a living. The problem with betting, especially online betting, you have to do a lot of research and practice due diligence before taking any form of betting decision because a lot can go wrong online, this is where the services offered by KayaMoola come in because the company provides its users with many different ways to make money on its platform.
KayaMoola offers several services to its customers which include:
Sports wagering
Buying of lottery tickets
Scratching a card
Playing slot games

It is important for you to note that the KayaMoola website is only available for the South African residents so anyone outside South Africa will not be able to participate in any of the games available on this website. The good thing about having a company that operates in one country is that you will get a service which is tailor-made for you. What separates KayaMoola from other lottery companies in South Africa is the fact that it offers punters with a wide range of betting opportunities and they offer their punters with the opportunity to bet on some of the most popular lotteries around the world. Some of the lotteries you can bet on with KayaMoola are:
USA Powerball
SuperEnalotto
Oz Lotto
Irish Lotto

It is important to realise that KayaMoola is a platform which gives you the opportunity to bet on the most famous lotteries in the world but it does not handle actual lottery tickets since it does not operate under the authority of any official lottery body. Betting on international lotteries has always been a difficult thing for local even though they want to, so KayaMoola is bridging a gap by making it possible for punters to bet.
The platform offers so much more because you can also access the latest lotto results, news and stories about lotto so you will be up to date with what is happening in the lotto world.
How to register on KayaMoola
You are required to register for a KayaMoola betting account in order for you to participate on the platform, the good news is that the registration process is very easy. To register, you must;
Visit the official KayaMoola website at https://www.kayamoola.co.za/
Click on the yellow 'register' button
Fill in the pop-up registration form with your
Email
Password
ID Number
Name
Surname
Currency
Click on the 'Create Your Account' button to complete the registration process.
KayaMoola Deposit Options

The good thing about KayaMoola is that it offers you with the safest and easiest options for making a deposit on its platform. Below are the payment methods on the KayaMoola platform:
VISA
OTT Voucher
Instant EFT
Blu Voucher
KayaMoola Withdrawal Options

If you wish to withdraw funds from your KayaMoola account, you first need to verify your account. Please note that the withdrawal will be executed via bank transfer, therefore we will ask you to send us your complete bank account details. Once confirmed, it can take up to five business days for funds to show up in your bank account.
KayaMoola Membership
There is an option for you to be a member and you will be excited to know that membership benefits are worth 25% more than the price of the entire plan. At the moment, KayaMoola has two membership plans namely;
Gold Plan
Platinum Plan (Best Value)
Below are the features of each individual plan;
Gold Plan
10 Free Scratch Cards – Every Month
1 Free Lottery Ticket – Every Month
Birthday Coupon – 5% Off
Reward Points on Every Purchase – 5% Off
Special Giveaways for Members Only Every Month
Welcome Gift – 20 Free Scratch Cards
R999 / once a year
Platimun Plan
10 Free Scratch Cards – Every Week
1 Free Lottery Ticket – Every Week
Birthday Coupon – 10% Off
Reward Points on Every Purchase – 10% Off
Special Giveaways for Members Only Every Week
Welcome Gift – 50 Free Scratch Cards
R1499 / once a year

How to bet on lotto
Betting on the KayaMoola platform is very easy and below are the easy steps you must take when betting;
Pick the lottery you want to play from the world's biggest jackpots. You can play global lottos like USA Powerball or local lotto's like SA Powerball from anywhere in South Africa.
Choose the way you want to play – a single game (regular entry), a syndicate (group ticket) or a combo (combination of several big draws).
Add the product you want to your cart and complete your purchase.
See your chosen numbers in your account, wait for the draw and cross your fingers for a big win!
Your payouts will be transferred straight to your KayaMoola account.