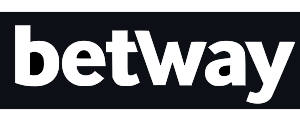 100% 1st Deposit match up to R2,000 Casino Welcome Bonus
New registering players only. 18+. Visit Betway T&C's page for offer details
Lotto Plus 2 - 09/12/2023
Cold Numbers

01

1 times

20

1 times

16

1 times

15

1 times

13

1 times

30

1 times
Hot Numbers

27

6 times

26

5 times

49

5 times

42

5 times

46

5 times

47

5 times
What is SA Lotto Plus 2
Lotto Plus 2 is a very popular lottery which is a product of the South African National Lottery which was launched three years ago in 2017. The Lotto Plus 2 is a 6/52 lottery which is exactly the same as SA Lotto and it uses the same numbers you entered for the SA Lotto giving punters an extra chance of winning. Lotto plus works in the same way as Lotto Plus 1 and as Lotto Plus 1 offers a second chance of winning, Lotto Plus 2 offers punters the third opportunity of winning. For an opportunity to play this lottery, you must just pay an additional R2.50. It is important to note that this lotto is dependent on SA Lotto and you can only play Lotto Plus 2 when you are playing SA Lotto which means that it cannot be played in isolation. Additionally you must also play Lotto Plus 1 before you can play Lotto Plus 2. The odds for this lotto are the same with SA lotto but the prizes are lower with the biggest Lotto Plus 2 jackpot ever won being R35 million which was won in 2018.
How do you play SA Lotto Plus 2
In order to play Lotto Plus 2, you must find a bet slip and choose a total of six numbers from 1 – 52 since it is a 6/52 lottery, you also must select the 'Bonus Ball' from the remaining 46 numbers. Make sure that you opt in for Lotto Plus 2 when you purchase your Lotto entry, and bear in mind that you must play Lotto Plus 1 too as we have stated above. The 6 numbers you pick for the main Lotto draw will then also be used for the Lotto Plus 1 and Lotto Plus draws and you cannot have a separate set of numbers for the Lotto Plus 2.
When do the Lotto Plus 2 Draws Take Place
As we have already established that the Lotto Plus 2 is directly linked with SA Lotto, the draws take place on the same days with SA Lotto on Wednesdays and Saturdays at 20:56 SAST and the draws will be broadcast live on SABC 2 and you can check the results there or online on the Ithuba official website or various verified lottery sites.
Who can bet on the Lotto Plus 2?
Lotto Plus 2 is available to South Africans and legal immigrants.
What are the odds of winning the Lotto Plus 2?
The good thing about the Lotto Plus 2 jackpot is that it is a roll over lotto and this means that the jackpot can be very big indeed, so be sure to use our Lucky Number Predictions to help guide your selections. There is a number of prizes to be won besides the jackpot prize, in fact there are 8 prize divisions and below are the odds for each prize division;
Match           Odds*
6                  1 in 20,358,520
5 + 1            1 in 3,393,087
5                  1 in 75,402
4 + 1            1 in 30,161
4                  1 in 1,371
3 + 1            1 in 1,028
3                  1 in 72
2 + 1            1 in 96