PalaceBet, which is one of the newest online bookmakers in South Africa offers various betting products including the hugely popular Lucky Numbers. For a bookmaker to popular with punters, the bookmaker must offer lucky numbers because South African punters really enjoy betting on lucky numbers, in fact Lucky Numbers and Soccer are two of the most popular betting products in South Africa. PalaceBet was wise enough to offer this product and that is the reason why their stock is rising in the betting industry.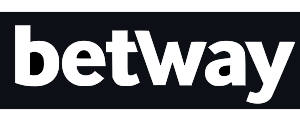 100% 1st Deposit match up to R2,000 Casino Welcome Bonus
New registering players only. 18+. Visit Betway T&C's page for offer details
How many lucky numbers draws are on the Palacebet platform?
What is impressive about the PalaceBet lucky number offering is that the bookmaker offers quite a huge number of Lucky Numbers draws, you will find more than 160 Lucky Numbers games to bet on if you are betting with PalaceBet and this should be more than enough to quench all your thirst in terms of lucky numbers betting. Having such a large pool of lucky numbers draws is important because there will always be something to bet on daily.

Which lucky numbers draws are available?
The lucky numbers are sourced from real-world lotteries and you will be excited to know that all of the most popular lotteries like the US Powerball, Megamillions, Euromillions are part of the lineup, you will also find the local ones namely the SA Lotto and SA Powerball. All numbers wagers are based on the numbers resulted from the Lucky Numbers game selected by the player. Below is a full list of all the games on the PalaceBet platform;
Gosloto Russia 5/36 All or Nothing Morning Texas 12/24
Mauritius Loterie 6/40 Lotto1 Onsdag 7/35
Lotto2 Onsdag 7/35 Gosloto Russia 7/49
Greece Extra 5 5/35 6aus49 6/49
UK Free Lottery Daily 6/75 Lithuania Jega 6/30
UK 49S Tea 6/49 UK 49s Lunch 6/49
SwissLotto 6/42 Belgium Lotto 6/45
All or Nothing Day Texas 12/24 LuckyDay Lotto Midday 5/45
Pola 4 Midday 4/23 Catalunya Lotto 6/49
Lotto France 5/49 Irish Lotto 6/47
Health Lottery 5/50 Irish Lotto Plus 1 6/47
Irish Lotto Plus 2 6/47 South African Lotto 6/52
South African Lotto Plus 1 6/52 South African Lotto Plus 2 6/52
Lotto HotPicks 6/59 South Africa Daily Lotto 5/36
Bonoloto 6/49 Poland Mini Lotto 5/42
Ireland Daily Million 6/39 Gosloto Russia 6/45
Ireland Daily Million Plus 6/39 Gimme 5 5/39
Match 6 Lotto 6/49 Palmetto Cash 5 5/38
Cash 5 5/43 All or Nothing Evening Texas 12/24
Thunderball 5/39 France 5/49 Plus
Classic Lotto 6/49 Rolling Cash 5 5/39
Bonus Match 5 5/39 Multi Win Lotto 6/35
Megabucks Plus 5/41 Lotto New York 6/59
Cash4Life 5/60 Pola 4 Evening 4/23
5 De Oro 5/48 MassCash 5/35
Montana Cash 5/45 Cash 5 Connecticut 5/35
Take 5 5/39 Atlantic 6/49
Lotto Canada 6/49 Ontario 6/49
SprintO 5/50 Triplex 5/41
Lotto British Columbia 6/49 Megabucks Doubler 6/49
SuperLotto Plus 5/47 Powerball 5/69
Lotto Texas 6/54 All or Nothing Night Texas 12/24
Lotto Florida 6/53 Fantasy 5 Florida 5/36
Carolina Cash 5 5/43 Hit 5 5/42
Fantasy 5 Georgia 5/42 Cash 5 Texas 5/35
Baloto 5/43 Japan Loto 6 6/43
Greece Powerball 5/45 Italy SuperEnalotto 6/90
Roma Lottery 5/90 Primitiva 6/49
Poland Lotto Plus 6/49 Mega Sena 6/60
Lotto 6/41 Ravancha 6/41
Two Step 4/35 MultiMatch 6/43
Euro Jackpot 5/50 EuroMillions 5/50
EuroMillion Plus 5/50 South Africa Powerball 5/50
South Africa Powerball Plus 5/50 Lotto Max 7/50
Western Max 7/50 Lotto Connecticut 6/44
Mega Millions 5/70 Jackpot Triple Play 6/46
NZL Lotto 6/40 Saturday Lotto 6/45
Lotto1 Lordag 7/35 Lotto2 Lordag 7/35
Malta Lotto 5/90 Lotto 7/36
Lotto Finland 7/40 Lottario 6/45
Monday Lotto 6/45 UK Free Lottery Weekly 6/75
OZ Lotto 7/45

How To Register and play Lucky Numbers on PalaceBet?
In order for you to play Lucky Numbers on the PalaceBet online betting platform, you must first register for a PalaceBet account. To register with PalaceBet, visit the PalaceBet website on https://palacebet.co.za/ and click on the 'Join Now' button which is located on the top right corner of the website. Complete the three step registrationm process by filling in the provided registration form with the required details and click on the 'Create My Account' button once you are done.

How to bet on Lucky Numbers on the PalaceBet platform?
Betting on Lucky Numbers on the PalaceBet platform is quite easy, simply type in https://palacebet.co.za/lucky-numbers/ which is the Lucky Numbers page. On this page, you will be presented with a huge number of games and you must select your desired draw game from the extensive list of local and international Lucky Numbers draws by searching available draws on the Lucky Numbers page. As soon as you find and select the draw of your choice, you will be provided with betting market types available for your selected game (please note that these markets differ with games). The next step is to select the market you wish to bet on and enter the amount of money you would like to bet with and submit your bet.