Sportpesa is a very popular bookmaker in Africa that has operations in a number of African countries including South Africa. The bookmaker operates legally in South Africa having been licensed with the Western Cape Racing and Gambling Board. The bookmaker offers quite a number of betting products like Sports, Live Games, JengaBets and Lucky Numbers and this article is simply going to look at the Lucky Numbers which are offered by Sportpesa. If you are familiar with the South African betting industry, you will know that Lucky Numbers is one of the most popular betting products where punters can bet on some of the popular local and international lotteries like the UK 49, SA Lotto, SA Powerball, France Lotto, Russia Gosloto among others.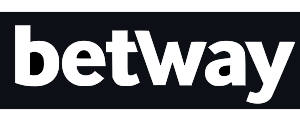 100% 1st Deposit match up to R2,000 Casino Welcome Bonus
New registering players only. 18+. Visit Betway T&C's page for offer details
What are Lucky Numbers?
When you are betting on Lucky Numbers, you will not be betting on the actual lotto itself, but you will be betting on the outcome of lotteries from all over the world. If you win any amount of money betting on Lucky Numbers, the money will be paid out not by the official lottery operator but by your bookmaker like Sportpesa or any other bookmaker you might have placed the bet with. One major difference between lotto and lucky numbers is that when you are playing lotto, you will be rewarded for getting a few numbers correctly even if you miss some, but with lucky numbers betting, all your predictions have to be correct otherwise your bet would lose.
Which Lucky Numbers are offered by Sportpesa?
Sportpesa offers more than hundred Lucky numbers to bet on which are sourced from various countries worldwide like Germany, France, South Africa, USA, UK, Spain, Russia and many other countries:
All or Nothing Morning Texas 12/24 Gosloto Russia 7/49
Greece Extra 5 5/35 UK 49s 6/49
UK 49S 6/49 Lithuania Jega 6/30
Pola 4 Midday 4/23 All or Nothing Day Texas 12/24
LuckyDay Lotto Midday 5/45 Cash 5 Day 5/34
Italy SuperEnalotto 6/90 Roma Lottery 5/90
Health Lottery 5/50 South Africa Powerball 5/50
South Africa Powerball Plus 5/50 EuroMillions 5/50
EuroMillion Plus 5/50 South Africa Daily Lotto 5/36
Greece Powerball 5/45 Thunderball 5/39
Bonoloto 6/49 Poland Mini Lotto 5/42
Poland Lotto Plus 6/49 Ireland Daily Million 6/39
Gosloto Russia 6/45 Gimme 5 5/39
Match 6 Lotto 6/49 Palmetto Cash 5 5/38
Cash 5 5/43 Dupla Sena 1 5/50
Dupla Sena 2 5/50 All or Nothing Evening Texas 12/24
Rolling Cash 5 5/39 Bonus Match 5 5/39
Lotto 6/41 Pola 4 Evening 4/23
Ravancha 6/41 Cash4Life 5/60
MassCash 5/35 Cash 5 Connecticut 5/35
Bucko 5/41 SprintO 5/50
Triplex 5/41 Lotto Max 7/50
Western Max 7/50 Lotto Connecticut 6/44
Cash 5 Night 5/34 Mega Millions 5/70
Cash 5 Texas 5/37 All or Nothing Night Texas 12/24
Fantasy 5 Florida 5/36 Jackpot Triple Play 6/46
Take 5 5/39 Carolina Cash 5 5/43
Hit 5 5/42 Fantasy 5 Georgia 5/42
NZL Lotto 6/40 Wednesday Lotto 6/45
Mauritius Loterie 6/40 Lotto1 Onsdag 7/35
Lotto2 Onsdag 7/35 6aus49 6/49
Lotto 6/45 SwissLotto 6/42
Belgium Lotto 6/45 Catalunya Lotto 6/49
Lotto France 5/49 Lotto Plus 2 6/47
South African Lotto 6/52 South African Lotto Plus 1 6/52
South African Lotto Plus 2 6/52 Lotto HotPicks 6/59
Mega Sena 6/60 Classic Lotto 6/49
Multi Win Lotto 6/35 Megabucks Plus 5/41
5 De Oro 5/48 Montana Cash 5/45
Atlantic 6/49 Lotto Canada 6/49
Ontario 6/49 Lotto British Columbia 6/49
Megabucks Doubler 6/49 SuperLotto Plus 5/47
Powerball 5/69 Lotto Texas 6/54
Lotto Florida 6/53 Lotto New York 6/59
Baloto 5/43 Japan Loto 6 6/43
Primitiva 6/49 Lotto Illinois 6/52
Two Step 4/35 MultiMatch 6/43
Euro Jackpot 5/50 Saturday Lotto 6/45
Lotto1 Lordag 7/35 Lotto2 Lordag 7/35
Malta Lotto 5/90 Lotto 7/36
Lotto Finland 7/40 Lottario 6/45
Monday Lotto 6/45 UK Free Lottery Weekly 6/75

How to play Lucky Numbers on Sportpesa?
When playing Lucky Numbers, you must realise that the your potential payout is guided by the number of balls you play and the amount of stake, For example, when you are playing the UK49 lottery, below are the odds provided for various numbers:
1 Number 6.50
2 Numbers 53.00
3 Numbers 401.00
4 Numbers 4001.00
5 Numbers 50001.00
6 Numbers 120001.00

When playing the Lucky Numbers, you must click on 'Lucky Numbers' and select the game you want to bet on from a variety of Lucky Numbers draws we listed above. Once you have selected the Lucky Numbers draw of your choice, you will be provided with betting markets available for that particular game. You must go on to select the market of your choice and there is quite a number of them namely;
Standard bet (without bonus ball)
Standard bet (incl. bonus ball in same drum)
The sum of balls draw will be odd or even?
The sum of balls drawn will be over or under 150.5
Range of regular balls sum will be?
Will be sum of regular and bonus balls over or under 175.5
Range of bonus balls sum will be?
Will be bonus ball odd or even?
Will be bonus ball over or under 25.5
Will be bonus ball a single digit?

You then need to input your desired stake and then finalise the betting process by clicking on the "BET" button. Please note that the prize will be the multiple of the stake and the odds within the wagered market. After completing the betting process, you would have to wait for the draw to be conducted and if your selected numbers match the Lucky Numbers results, you will win your wager.