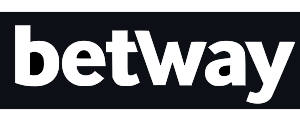 100% 1st Deposit match up to R2,000 Casino Welcome Bonus
New registering players only. 18+. Visit Betway T&C's page for offer details
The many web and mobi options offer every amenity possible under SA gambling legislation and there are a host of top-rated platforms including the likes of topbet, which has upped the ante in regard to a varied bet-market.
TopBet offers live in-play betting, promotions, a large sportsbook and lucky numbers, which is in essence a random generated lottery system offering potential large wins for small stakes. The principles of lucky numbers are the same as a lottery for example meaning a punter can choose from a series of numbers with each variation providing winning chances. Topbet offers one of the most diverse lottery game-play with four separate links dedicated to lucky numbers. The site calls this feature 'crazy numbers' while another link in the main menu directory offers a feature called betgames lotto. There are also links for crazy mixed multiples and crazy numbers specials, so the punter is spoiled for choice.
The four link options could be considered overkill in that all of the information and markets could have fitted on to one page, but regardless, topbet do offer a range of lottery action.
The web main landing page looks a little clunky and almost amateurish but the mobile site offers a clean, crisp menu and one that provides eye-candy to the multitude of lottery options available.
Topbet could be going top heavy on the mobi side but this is not a bad idea as mobile phone betting soars.
The crazy bet link will take the punter to more than 110 global lotteries including Poland, Russia, South Africa, Barbados, Ireland and many more. The draws take place daily and weekly and the link page does a good job of showcasing each lottery, the time of draw and access to click on the lotto and bet.
For each global lottery a punter has a choice of choosing one, two, three or four balls, with odds ranging from 7/1 (one number) to 7500/1 (4 numbers). The most popular lottery games on Topbet include Russia Gosloto, UK49s and SA Daily Lottery.
The crazy mixed multiples link also offers global lotto action but is also inclined to showcase the bet-market on offer, for example picking only the bonus ball, odds or even numbers, over/under a certain figure and many more options.
This bet-market, together with the traditional odds generator make topbet one of the smarter options.
Punters must remember they do not buy an actual ticket to the Russian lottery or Euro Millions, but rather use those numbers to win a set odds earning as dictated to by topbet.
The link advertising crazy numbers specials is a follow-up for the bet-market and provides options to bet on the sum total of the first six numbers. This action could really have been included in the crazy number link but topbet decided to add a whole new page for this one special.
The 'bet games lotto' link offers random generated virtual lottery action with draws done multiple times a day – a lucky 5 and lucky 7 the games of choice. A punter can pick one, two, three or four numbers with odds ranging from 7/1 to 7000/1.
There is a R1 million maximum pay-out for all lottery draws while nowhere on the site does it show a minimum bet – but this will be probably be visible when a punter signs up and adds to their bet slip.
Topbet offers a wide range of lucky number action, but has a low-medium max pay-out, so for punters who enjoy an array of lottery action this is a site to enjoy.