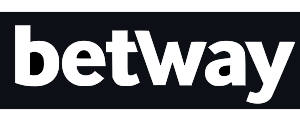 100% 1st Deposit match up to R2,000 Casino Welcome Bonus
New registering players only. 18+. Visit Betway T&C's page for offer details

There are many leading online sports bookmakers in South Africa and while the competition for customers is fierce there is room for more improvements and a clutch of web and mobi sites are offering increasingly varied win-opportunities.
The WSB site (World Sports Betting) is one such domain which offers a range of high-end promotions, live play, quality sportsbooks and features such as the increasingly popular lucky numbers.
Lucky numbers is a completely random, lottery-liker experience with punters having to select a sequence of numbers from a computer generated system and earning the chance to win substantial windfalls at low stakes. These draws occur multiple times a day and provide punters with the chance to while away time between sporting contests and get the thrill of a lottery with instant gratification. Don't forget about the lucky numbers dream guide we also offer.
With the WSB lucky numbers punters must realize that the lottery action offered does not mean they are in the draw proper and do not buy a ticket, but rather play a fixed odds opportunity to win a substantial earn through picking the same balls that appear in dozens of international game play.
The punter will find a quartet of 'lucky number' lotto games including links to lotto, lotto extra, Powerball and Powerball extra. This is different to many sites, as others have all their lottery action in one all-purpose dedicated link.
All the lottery action can be found on the worldsportsbetting web and mobi site and are not called lucky numbers or crazy numbers but rather what it is, which is all out lotto-play. The site provides a host of lotto links on the main landing page menu directory running down the left flank.
Clicking on the lotto link on the menu will take the punter to almost 50 international lotteries I including action from Poland, SA, Nigeria and the UK among many others.
Clicking on a particular lottery will provide a prompt box which offers the bet market, normal giving the punter five options including, predicting the bonus ball, straight bets like playing 1, 2, 3 or 4 numbers as well as providing the latest results from the particular lottery chosen.
The lotto extra link page provides an even larger bet market, allowing the punter to place more exotic stakes such as if a number will be even or odd, over/under or the total value of all numbers. This page also offers punters the chance to bet on six balls high or low.
The extra link is for all variety of bets such as colour of ball drawn, high-low number and ball not to fall.
Wsb really offer a full range of lottery play, covering the straight draw as well as a varied bet-market.
The site then offers two more links to get in on the lotto action with a Powerball and Powerball extra option. These two pages run exactly the same as the lotto action, but includes global lottery action that offers a Powerball.
The odds are pretty standard for SA, with 1 correct ball in the normal lotto play bringing a 5/1 shot all the way to 2750/1 for predicting four of the balls.
These odds are quite low according to competing sites.
The minimum stakes vary according to lottery play ranging from R1for mobile users and R5 for web users.
The site has a top drawer maximum pay-out of R10 million, which is a life changing event for a punter and thus is extra incentive to play on the wsb platform.
The site has a wide array of options, a low stake and a high pay-out, as well as decent access to terms and information and is a recommended pit stop to lottery play in the country.
World Sports Betting Results
Although WSB offer all the lucky number draws, they do not provide any lucky number results. This means that you will need to go to the main lottery websites to find them or use our site:
UK49s teatime Results
UK49s lunchtime results
Gosloto Results