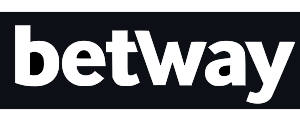 100% 1st Deposit match up to R2,000 Casino Welcome Bonus
New registering players only. 18+. Visit Betway T&C's page for offer details
Lucky Numbers has been hugely popular ever since it was introduced because for so long the local punters craved for an opportunity to bet on the popular international lotteries like the USA Powerball, Megamillions, Russia Gosloto among other lotteries but it wasn't possible. However the introduction of lucky numbers betting saw South African punters being given an opportunity to place fixed odds bets on major international draws.
What fixed odds lotto betting means is that if you are betting for example on the number 25 to come up in the France Lotto draw and the odds for such are 7/1, if your prediction is correct, you will win 7x your stake. 
It is very important for people to get to understand what Lucky Numbers really is because with Lucky Numbers, you will not be laying the actual lotto itself, but you will be betting on the outcome of lotteries from all over the world. If you win any amount of money betting on Lucky Numbers, the money will be paid out not by the official lottery operator but by your bookmaker like Betway Lucky Numbers or any other bookmaker you might have placed the bet with. One major difference between lotto and lucky numbers is that when you are playing lotto, you will be rewarded of getting a few numbers correctly even if you miss some, but with lucky numbers betting, all your predictions have to be correct otherwise your bet would lose.
Lucky Numbers offers an exciting way of betting which might be even more exciting than playing the actual lotto itself because with lucky numbers, you will get a wide range of betting options which translate to several opportunities of winning. The betting options associated with Lucky Numbers are:

One number                              Two numbers
Three numbers                          Four numbers
Bonus Ball                                 Double 1+1
Treble 2+1                                 Quad 3+1
Bonus ball (High and Low)        Bonus ball (Single or Double Digit)

Unlike in actual lotteries whereby the payout is divided equally among the winners (if there is more that one winner) the payout for lucky numbers is paid out to you only and is not determined by how many people win. Let us now look at how to play Lucky Numbers on a variety of lotteries.

How to play the UK49?
The UK49s is a very popular lottery that has two drawings daily from Monday to Sunday namely the UK 49's Lunchtime and the UK 49's Lunchtime Draws. The Teatime draw closes at 14h45 whilst the Lunchtime draw closes at 18h45 so you must make sure you place your bet before the draw closes.
The UK 49s comprises of 49 numbers and you are supposes to choose 6 numbers and a bonus number which is sometimes referred to as a booster. When you are playing the UK 49 lucky numbers you have quite a number of betting options to choose from namely:
Main Draw Set (1-49 including BONUS)     1 Number
2 Numbers                                                   3 Numbers
4 Numbers                                                   5 Numbers
BB Low (1-26)                                             BB High (27-52)
BB Odd                                                       BB Even
BB Single
The results for the Lunchtime draw are published at 15h15 and the results for the Teatime draw are published at 19h15 the same day.

How to play the Russia Gosloto 6/45?
The Russia Gosloto 6/45 is a Russian based game that is played twice every day from Monday to Sunday and this means that there are many opportunities of winning. giving you the chance to win big prizes in the morning and again in the evening. 
The morning draw closes at 09:50 and the results are published 45 minutes later at 10:35, if you miss the morning draw, you can bet on the evening draw which closes at 21:50 and the results are posted 45 minutes later at 22:35.
Goslotto 6/45 features a single ball set which has a total of 45 balls from numbers 1-45, since the lottery is called 6/45, it means that a total of 6 balls are drawn and there is no Bonus Ball. When you are playing the Goslotto 6/45 lucky numbers, you have quite a number of betting options to choose from namely;
1 Number    2 Numbers
3 Numbers 4 Numbers
5 Numbers
How to play the Greece Lotto?
The Greece Lotto is a very popular lotto which has its drawings twice every every Wednesday and Saturday. The Greek Lotto on all its drawing days closes its draw at 20h00 and the results will be published 2 hours later at 22h00.
This lottery features just a single ball set with a total of 49 balls from 1-49, from the 49 numbers, 6 balls and 1 bonus ball are drawn. When you are playing the Greek Lotto lucky numbers you have quite a number of betting options to choose from namely;
1 Number 2 Numbers
3 Numbers 4 Numbers
Bonus Ball BB Lo – Hi
BB Odd/Even BB Single

How to play the France Lotto 5/49?
France Lotto 5/49 is a very popular game among South African punters with its drawings taking place three times a week, every Monday, Wednesday and Saturday. On all those days, the France Lotto draw closes at 19h00 and the draw takes place about half an hour later at 19h35.
France Lotto 5/49 features two ball sets, the main set has a total of 49 balls (1-49) and the second set for the bonus ball has 10 numbers (1-10). For you to play France Lotto 5/49, you must simply select 5 numbers from the main pool of 1 to 49 and a Bonus number from a pool of 1 to 10. When you are playing the France Lotto 5/49 lucky numbers you have quite a number of betting options to choose from namely:
Bonus Ball BB Odd/Even
1 Number 2 Number
3 Number 4 Number
2 Balls (1 + BB) 3 Balls (2 + BB)
4 Balls (3 + BB)
How to play the SA Powerball Lotto 5/49?
The South African Powerball is arguable the most popular lotto in South Africa due to the huge jackpots associated with this lottery. The SA Powerball is a two set lottery, the first set contains 50 numbers from 1 – 50 whilst the bonus set contains a total of 20 numbers from 1 – 20. What this means is that when you are playing the SA Powerball, you must select 5 balls from 1 – 50 and then select the bonus ball from the set containing numbers 1 – 20.
The drawings for the SA Powerball are held twice a week on Tuesdays and Fridays at 20:58 and the draw is broadcast live on DSTV channels Mzansi Magic (Channel 161)and NewzRoom Africa (Channel 405). When you are playing the SA Powerball lucky numbers you have quite a number of betting options to choose from namely:
Bonus Ball Odd Bonus Ball Even
Bonus Ball High Bonus Ball Low
1 Ball (1 Main Set) 1 Ball (1 Bonus)
2 Balls (2 Main Set) 2 Balls
3 Balls (3 Main Set) 3 Balls (2 Main Set & 1 Bonus)
4 Balls (4 Main Set) 4 Balls (3 Main Set & 1 Bonus)
5 Balls (4 Main Set & 1 Bonus)
How to play the SA Daily Lotto?
The SA Daily Lotto is increasingly becoming South Africa's most popular lottery and the main reason why this lotto is very popular is because punters get a shot at winning on a daily basis from Monday right up to Sunday. The drawings for the SA Daily Lotto are conducted every night at 21:00hrs after the draw had closed 30 minutes earlier at 20:30hrs.
The SA Daily Lotto is a 5/36 single set lottery and you are required to select a total of 5 balls from numbers 1 – 36 and you will win if you manage to match those numbers with the drawn ones. When you are playing the SA Daily lucky numbers you have quite a number of betting options to choose from namely;
1 Ball (Main Set) 2 Balls (Main Set)
3 Balls (Main Set) 4 Balls (Main Set)