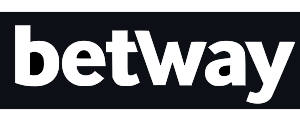 100% 1st Deposit match up to R2,000 Casino Welcome Bonus
New registering players only. 18+. Visit Betway T&C's page for offer details
Belgium Lotto Predictions
We provide predictions for all 6 numbers/balls in the Belgium Lotto. These are updated to always be for the latest draw.
Cold Numbers

34

1 times

44

1 times

05

1 times

40

1 times

39

1 times

38

1 times
Hot Numbers

43

8 times

10

6 times

03

6 times

35

6 times

32

6 times

15

5 times
Take a look at the latest hot and cold numbers for Lotto for the 09/12/2023.
Hot numbers: 43 10 03 35 32 15
Cold Numbers: 34 44 05 40 39 38
Our prediction for the Lotto based on these hot and cold numbers is: 34 44 43
Other popular European Lotteries include:
The Belgium Lotto is a popular lotto which comes from Belgium and has been around for more than 7 decades.
The lotto follows the 6/45 format and draws are held every week on Wednesdays and Saturdays, giving players more chances of winning.
How to play the Belgium Lotto
Playing the Belgium Lotto is very easy process indeed for both newbie and seasoned players. You simply need to select 6 numbers from numbers 1 to 45. You can pick these numbers manually or set the online system to select the 6 numbers for you randomly.
After you have your numbers, you need to select an additional extra number, which offers you extra chances of winning in case your numbers match with those announced. In case all your 6 main numbers match, you are that day's winner.
Belgium Lotto Odds
Below are the odds for the Belgian Lotto Draw:
Bonus Ball Single 3.5
1 Ball (Main Set & Bonus) 5
1 Ball (Bonus) 42
2 Balls (Main Set & Bonus) 42
3 Balls (Main Set & Bonus) 350
4 Balls (Main Set & Bonus) 2500