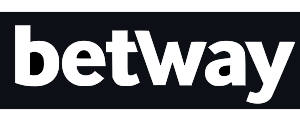 100% 1st Deposit match up to R2,000 Casino Welcome Bonus
New registering players only. 18+. Visit Betway T&C's page for offer details
Looking to find Lucky Numbers Results? We have them all here, for every lucky numbers draw. Lucky Numbers draws take place throughout the day, and often multiple times during the day, depending on the lottery. For example, Gosloto and UK49s draws can take place twice per day, or the SA Daily Lotto which has a draw once every single day. This is why it can become confusing and difficult sometimes to get the latest lucky numbers results, and why we have made this page.
Click on the Lotto name for the last 10 draw results. We provide lucky number results for all the popular lucky number draws. The results we provide will be for the last 10 draws and these lucky number results are updated as soon as the draw results are announced ad verified. You can also find the results posted to our LN247 Twitter.
Why see your Lucky Numbers Results as soon as possible?
You really do want to see the results from the Lucky Numbers draws as soon as they are released. This is typically, officially done about 1hr after the game is played. You want to wait for the official numbers as those are the only ones which count. The reason for wanting to know the results as soon as possible is to ensure that you know if you won or lost your bet so that you can be guided as to whether to bet again on the next draw. It is imperative to always track your winnings and winning rate.
Lucky Numbers Results in South Africa
Due to the time difference between South Africa and the countries where the lucky numbers draws take place, there can be a few hours to wait until the official numbers are released. The best bet is to check your betting site where you placed the bet as they will update your bet as soon as they have the results.
United Kingdom Lottery Results
South Africa Lottery Results
Russia Lottery Results
European Lottery Results
World Lottery Results
Bookmaker Lucky Numbers Results
All betting sites in South Africa offer betting on the same lucky numbers. There are only between 1-10 lucky number game providers, so they will be using one of them. In addition, all lucky number draws take place at the same time for all bookmakers, or else it would be unfair and illegal to run them. As such, lucky numbers results are the same and posted at the same time by all betting sites. Not all SA betting sites post the results. Hollywoodbets do, along with GBets, WSB and Supabets. But few of the other sites do. If the bookmaker is displaying the results, they will typically be under the lottery or lucky numbers section.